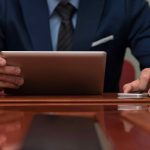 Ever more clients accessing legal service online
July 25, 2016 10:25 am
Source: Today's Conveyancer
Interesting article written by Josh Morris:
Just over 1 in 4 legal service users are receiving their services online, up from 20% four years ago.
The finding comes from a YouGov survey compiled on behalf of the Legal Services Consumer Panel.
Many of the findings of the survey echo previous reports. However many also contradict other recent reports. This report claims that 60% believe their service was good value for money, with 85% saying they were satisfied with their outcome, and 80% satisfied with the service they received.
The survey also ties satisfaction with value for money, with four out of ten of those dissatisfied with the outcome of their legal matter reported the service was poor value for money, compared with seven per cent of those who were satisfied with the outcome of their matter.
Price is the second most important factor when it comes to choosing a provider, with 69% saying it is important, second to reputation at 77%.
Just behind was having a local office, as was having a specialist in the area of law (68%). Only 41% believe having already used a provider is important.
YouGov also state that half of legal service users are unaware of the ways of complaining about a service.
As well as customer satisfaction levels, the survey also highlights several areas where the English and Welsh have significant differences in awareness of legal services, potentially linked to the slightly older population in Wales.
56% in Wales have made a will, compared to 36% in England. The Welsh are more likely to search online for a legal provider (13%) than the English (7%) with a personal recommendation more useful to the English than Welsh (54% compared with 45%)
YouGov believe levels of trust in the profession is falling. In 2015, 47% trusted their legal professionals to tell the truth, falling to 42% this year, level with Accountants.
Here's what Kevin, MD here at Quantus, has to say about the research carried out by YouGov and their findings:
"When it comes to online law services, especially in the area of conveyancing, one tends to think of the large warehouse type operations. At this point it's easy for conveyancers to think "How on earth do we compete with that?" However the YouGov survey also shows that having a local office is also important; ranked third behind reputation and price, and this is where I think local firms have the upper hand.
With over 25% of legal service users now receiving their services online, clearly law firms need to act to ensure they don't miss out on business, after all this figure is only likely to increase. Having a local office is important, but technology, the client can easily use, also needs to be in place.
Via one of our strategic partners, Quantus are able to provide access to software which will allow the prospective client to obtain purchase, sale and re-mortgage quotes at the click of a button. Once the matter is underway clients can then easily view the progress of their case on-line, receiving automatic email updates along the way."
If you would like to talk to a member of the team please do not hesitate to get in touch.
Return to Newsfeed