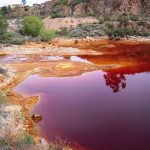 Conveyancers, do your clients know how contaminated land can affect them?
August 4, 2016 10:18 am
Whether buying or selling property that turns out to be on contaminated land, it is important to help clients recognise the challenges and what may be done to restore the land to a 'clean' state.
Restoring contaminated land may be time-consuming, expensive and highly disruptive to any planned usage of the site, so buyers should be made aware of any contamination that needs their attention.
Knowing about any contamination is a first step towards buyers making an informed purchase decision, as well as making sure that the contamination is tackled and does not just remain in place for years to come.
Definition of contaminated land…
Contaminated land is any area that contains potentially harmful substances – whether harmful to people and protected species, or to surface and groundwater.
Most commonly contaminated land contains traces of heavy metals, petrochemicals or other noxious chemicals and solvents.
Contamination may also occur on brownfield sites due to the presence of asbestos, while radioactive substances and some gases can create significant problems too. Gov.uk wrote an interesting article about brownfield entitled, 'Land remediation: Bringing brownfield sites back to use'.
Common methods of removing contaminants include excavating the affected soils, and methods to scrub or 'wash' the contaminants out of the soil before the cleaned particles are returned into place.
Is the perpetrator responsible for contaminated land?
When deciding who has to clean up contaminated land, the first question naturally is who caused the contamination?
If the perpetrator can be easily identified by the relevant authorities – including the Environment Agency and its equivalents in Wales, Scotland and Northern Ireland, along with local councils – then they may be held accountable.
They would be designated as a Class A person – the originator of the contamination – and may be expected to clean the land.
If so, the relevant authority will usually make the decision as to how the land should be cleaned, and will serve a remediation notice to tell the polluter what they must do, including a deadline by when it should be done.
There are likely to be restrictions on developing contaminated land without cleaning it up first – so if your client is aware of a leak on your property, it is best to tackle it sooner rather than later, to minimise the cost, disruption and harm to the environment.
Is the new homeowner responsible for contaminated land?
If your client buys a property on contaminated land and the original polluter cannot be identified, then they are at risk of being designated a Class B person.
This holds them responsible – not for the initial contamination itself, but for the task of cleaning it up – and again, a relevant authority or local council may instruct as to how and when the land must be cleaned.
Failure to do so, or further contamination of surrounding sites due to substances escaping from the property across the boundary, increases the risk of your client being held personally responsible for the pollution itself.
As a buyer of contaminated land, there may be certain forms of assistance available to you to help cover the cost of cleaning up the contamination, especially if they can demonstrate that it was not their fault.
Common sources of funding include enhanced tax relief on contaminated land, and capital allowances to help cover the cost; local environmental groups may also offer incentives to encourage clean-up work to be carried out. To get more information about funding read BDO's (accountancy and business advisory firm) article entitled Land Remediation Relief.
Environmental Searches
An environmental search is the most effective way to quickly identify the potential for onsite contamination. This can check for past mining activity, former factory or steelworks sites, refineries and landfills, as well as designated special sites where certain regulated activities have taken place.
You might think the previous owner would know if the land is contaminated, and would, therefore, make this clear during the sale; however, this is not always the case, and the deception is not always deliberate.
In some cases, land became contaminated many years ago and that knowledge has simply become lost during the subsequent string of sales and purchases.
Environmental searches look to the official records to uncover evidence of contaminated land – and can also bring peace of mind if the search comes back negative.
Protecting Professional Indemnity
It is important for any law firm to demonstrate how they tackle contaminated land issues in the buying and selling of a property.
This, in turn, helps to protect their Professional Indemnity status, demonstrating that the firm is carrying out the kinds of activities that a PI insurer would expect.
Contaminated Land FAQs
What are the common conveyancing searches ordered by conveyancers?
A local authority search identifies listed buildings, properties with planning consent, properties with obstructed daylight, and so on. This search is required by law.
A water and drainage search confirms that the property has a mains water supply and a connection to the sewer; it can also confirm that surface rainwater will flow into the sewer to be safely transported away too.
An environmental search is the main search to flag up contaminated land, and can return a simple 'pass' or 'fail' rating, which gives a very clear indication as to whether any clean-up work is needed.
An energy and infrastructure search can, for instance, identify properties that could be affected by rail development, new power plants and renewable energy facilities, fracking and gas pipelines.
A coal mining search assesses the risk of subsidence due to past, present or future coal mining activity, either in shafts below ground, or open-cast extraction from the surface.
A flood risk search will identify the level of flood risk present at the searcher's property considering rivers, coastal floods, groundwater and surface water run-off, and estimates whether the property will be insurable as a result.
How do I identify the necessary searches for my client?
Not all searches are always necessary – some areas have never been mined for coal, for instance, making that search entirely unnecessary without creating even the slightest doubt over the stability of the land.
However, it is important to recognise the searches that are needed in a particular location, and to make sure these are carried out and the decision to proceed is based on a proper understanding of the results.
For conveyancers, the challenge is to identify which types of search are needed and to ensure the client understands why they are so important.
Crucially, this is not about making the transaction as cheap as possible – you are not looking for the absolute fewest searches you can get away with – but is about doing what's best for the client.
If you carry out all of the correct searches and interpret the results properly too, the transaction should be able to proceed with no doubt about the stability of the land, its exposure to certain risks, and whether or not it is contaminated land.
This – in the case of contaminated land in particular – brings your client peace of mind that you are not at risk when using your new property and you will not face a bill of many thousands of pounds in the future for mandatory clean-up work or loss of value.
If you would like to speak to one of the team about contaminated land issues please call 0845 481 0325
Return to Newsfeed