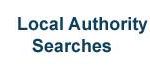 Local Authority Con29 VAT Changes
December 2, 2016 12:07 pm
HMRC has announced that CON29 searches provided by Local Authorities will include VAT from 1st January 2017.
Will this affect the price of local searches?
It is not yet clear how prices will be affected. Some Local Authorities have indicated that they will absorb the cost of the VAT; some will take the opportunity to review their pricing altogether; some will simply add VAT to their Con29s; and others have yet to decide.
If prices do increase, then it is only the Con29 element of the local search (& any optional questions) that would be affected, as the LLC1 element of the search remains non-vatable.
What does this mean for my clients?
If prices are affected, then it would be prudent for conveyancers to inform clients of this potential increase.
What should I do?
We will keep you informed, giving you as much notice as possible of any price changes. Rest assured that if the prices of local searches are increased, VAT will be added at the point of order, as with other searches and you need make no other change.
If you have any questions or concerns, please contact us on 01509 812953 or emailing enquiries@quantuslegal.co.uk
Return to Newsfeed