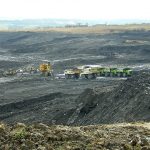 Free Webinar on The Hidden Legacy of Mining 15th March 11am
March 10, 2017 2:45 pm
In association with Terrafirma we are delighted to offer the following CPD webinar completely free of charge.
The Hidden Legacy of Mining
Duration: 1 Hour
Time: 11:00am – 12.00am
Date: Wednesday 15th March
Speaker: Kevin Preston (Quantus) Tom Blackhouse (Terrafirma)
To Register please click here
A mining search is required by the Council of Mortgage Lenders and The Law Society when a property changes hands in former mining areas. With more than 30 significant mining-related collapses reported across the UK over the past twelve months conveyancers and homebuyers need to be aware of the importance of carrying out due diligence on all ground stability risks when purchasing a new property.
The aims of the session:
Explain how to meet due diligence requirements using real life case studies
The features of the TerraSearch Coal Extra and how it compares and complies with the CON29M
There will be opportunity throughout the webinar to pose questions to the speakers about the TerraSearch Coal Extra and about Quantus.
If you have any queries about registration or logging on to the webinar please call us on 01509 812953 or e-mail enquiries@quantuslegal.co.uk
Return to Newsfeed