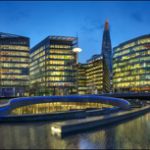 Changes to CommercialDW as of April 2017
March 20, 2017 2:05 pm
---
As of April 2017, all non-residential customers in England can choose their supplier of water and sewerage retail services. A change in the Water Act 2014, hopes to introduce competition into the water industry. As a result, a small number of changes to the CommercialDW Enquiry have needed to be made by suppliers.  The answers to the following questions on the CommercialDW will be affected:
Is a surface water drainage charge payable?
Who bills the property for sewerage services?
Who bills the property for water services?
 Existing water companies will continue to own and maintain water and sewerage networks.  Services including billing,  meter reading and customer enquiries will be provided by a range of different companies (see
www.open-water.org.uk/
).
This briefing note explains what commercial property conveyancers need to be aware of and how the CommercialDW will be changed
Return to Newsfeed