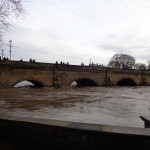 The New Enhanced Landmark Homecheck Flood Report
July 12, 2017 3:03 pm
Landmark have passed 45% more reports since enhancing their Homecheck Flood.
The Homecheck Flood is the first and only report of its kind to automatically include a manual risk assessment where the data reveals a significant risk of flooding.  This has increased initial pass rates cutting down transaction times.
For £30 inclusive of VAT you can order your report from us, here at Quantus or get in touch with us through the Contact Page for a sample report.
Return to Newsfeed