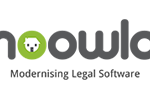 Hoowla – A Case Management System for You!
August 14, 2017 3:35 pm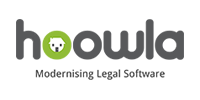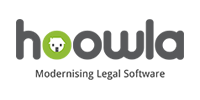 What is Hoowla?
Hoowla is an online conveyancing solution for conveyancers, and their clients.  Hoowla and Quantus make the perfect partnership – just like Morecambe and Wise!
Why do I need Hoowla?
Hoowla is a software provider for the conveyancing industry, modernising conveyancing for law firms.   Hoowla's conveyancing case management software includes: full accounts and invoicing; precedents and letters; search ordering; online SDLT submissions; dashboard reporting and more.  Hoowla has been developed and is managed in the UK and uses the latest cloud technology.
What else can Hoowla do?
Loads! When you set up with Hoowla you'll be amazed at how easy it is to use and how great the features are.
For example:
Create Conveyancing Fee Estimations In Seconds – Setup fees for sale, purchase and remortgage split over different property price brackets, add any supplements and disbursements then easily generate conveyancing quotes that provide a full breakdown of your costs.  Free when you sign up to Hoowla
Task to-do lists and case notes – In control of your case at every stage. All workflow tasks have their own to-do list allowing you to keep track of the work you've done at each stage in your conveyancing case. Add notes to tasks as they progress and choose to share your updates with everyone involved in the case or keep them private.
Letters, Documents and Forms – Generate correspondence in a single click. Store your letters and link them to tasks in workflows. Capture any case information and automatically merge details into letters. Upload any documents to a case and easily print, email and share them. Create forms for clients to fill in online and information will be saved to your case.
How will it help me and how do I get started?
Hoowla offers a fresh approach to conveyancing case management. At the heart of each matter is their workflow engine, a simple visual representation of the main tasks that drive the progress of your conveyancing case. Work your own way by designing your own workflows or use one of their sales, purchase, re-mortgage and transfer of equity workflows to get you started.
Starting from just £14 per case (bespoke prices available for 75+ cases per client) Hoowla can revolutionise your conveyancing process and improve the communication between all parties involved.
There are no setup costs, or migration and training fees.
For conveyancing work we only charge for successfully completed cases and for all other areas of law it is on each case created. The price per case depends on how many cases you complete/start each month, available on request.  Cases for areas outside of the conveyancing process are charged at £25 per user per month
The benefits of the Conveyancing Quote Calculator: 
Build your own referral network and strengthen existing local relationships with involved parties.
Save money by replacing more expensive systems.
Get instant free checks for each quote on property title number and its tenure.
Priced at £175 annually, the Conveynacing Quote Calculator is free when you sign up to Hoowla through Quantus
Kind regards
Kevin Preston
Managing Director
Return to Newsfeed