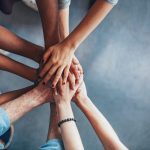 The Derbyshire Building Control Partnership
October 2, 2017 2:46 pm
We have recently been notified that a new Derbyshire Building Control Partnership has been developed to consolidate the Building Control data for several local authorities.
The following councils have been affected –
Amber Valley
Bolsover
Chesterfield
Derby City
Derbyshire Dales
North East Derbyshire
In the long term it is hoped that the consolidation will lead to faster turnaround times.  However, during the transition period some delays are anticipated. For the most recent updates on turnaround times, contact Nicola
If you are ordering a Regulated Local Authority Search, we are able to provide searches with ''Information to Follow'' concerning 1.1 J,K, L and 3.8 in order to speed up the process.
For further information on the Derbyshire Building Control Partnership visit their website
Return to Newsfeed