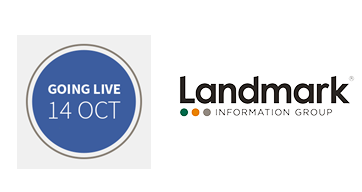 SiteCheck Assess and SiteCheck Flood to be updated
October 6, 2017 3:05 pm
Sitecheck Flood – more passed reports
 Landmark are upgrading their Sitecheck Flood Report. Content, risk modelling and display upgrades will provide better clarity of information and guidance. More reports will be passed as any 'risky' sites are manually assessed by Landmark's in-house environmental consultants. The report is priced at £105 +VAT and is available from  14th October
Protect buyers with easy to understand property flood risk information
Landmark's in-house consultants, Argyll Environmental, manually assess each report identified with a high risk. Therefore, more reports pass first time.

Sitecheck Flood also considers the height of property in relation to possible flood events as part of its bespoke risk model. This provides a highly accurate overall result.

Present information to your clients quickly and online, using Landmark's award winning viewing platform (accessible via links within the PDF report).
Expert analysis included as standard
Combining Landmark's experience in commercial reporting, along with their in-house data and flood risk expertise means their commercial flood reports offer a complete risk analysis for all transactions.
Their in-house portfolio of flood reports include: a flood screen within multi-risk reports, full flood risk analysis, site specific manually assessed impact reports, Flood Risk Assessments (FRA's) and on-site surveys.
For a sample report please click here  or to contact Quantus about the Sitecheck Flood report, please use our contact form
 

Sitecheck Assess – Now with Flood and Energy Infrastructure Screen

Sitecheck Assess is a full contaminated land risk assessment and is soon to include a definitive flood and energy & infrastructure screen. The result of these screenings indicates clearly where further due diligence is required.  Information is presented clearly and next steps guidance is given. Further information and a sample report will follow.  The new style report is available from the 25th November.
Return to Newsfeed