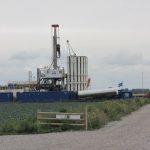 IGas Announce Fracking Intentions in Cheshire
October 10, 2017 11:28 am
IGas Announce Fracking Intentions in Cheshire
According to an article on The Planner's website, the oil and gas exploration company IGas has submitted a scoping request to Cheshire West and Chester Council.  IGas are to begin preparing a planning application for a temporary well site on land in Elton.
A statement from IGas about the application can be found on their website 
IGas has proposed one new well to be drilled vertically and then horizontally. The company also wants to hydraulically fracture and flow test the target formation to assess the flow potential of the well.  IGas said it would undertake community consultation as part of the planning process before submitting a full application and will participate in a community liaison group working together with the local parish councils.
Quantus offer the full range of commercial and residential planning reports alongside energy and infrastructure reports from Groundsure, Landmark and FCI.
Our search reports are all competitively priced, however, it is our quality of customer service, efficient turnaround times and close attention to detail that sets us apart. 
If you would like further information or any sample reports please contact me via email, through the website or telephone 01509 812953
Kevin Preston
Managing Director
Energy Firm Announces Fracking Plans for Cheshire (October 9th 2017) Retrieved from: https://www.theplanner.co.uk/news/energy-firm-announces-fracking-plans-for-cheshire

IGas Scoping Request Statement (October 5th 2017) Retrieved from: http://www.igasplc.com/media/38290/Ince-Scoping-Request-Statement-002-.pdf
Return to Newsfeed