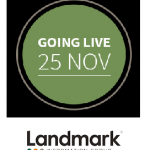 Sitecheck Assess Update from 25th November
November 24, 2017 12:00 pm
Sitecheck Assess – now with Flood and Energy & Infrastructure screen
The new Sitecheck Assess is a full contaminated land risk assessment and now includes a definitive flood and energy & infrastructure screen.  Driven by Landmark's recently upgraded and best in market risk models, the result of these screenings is highly accurate and clearly indicates where further due diligence is required.
In addition, content and design upgrades will provide you with better clarity of information and next steps guidance.
What is included in the Sitecheck Assess –
A desktop report designed to highlight the risk of the property being designated as Contaminated Land under Part 2A of the Environmental Protection Act.
Satisfies the requirements of the Law Society Contaminated Land Practice Note.
Radon assessment.
Flood screen.
Energy & Infrastructure projects (such as fracking sites, solar or wind farms and HS2).
Click here for a sample report
The new enhanced Sitecheck Assess report will be priced at £213.00 (inc. VAT) with larger sites as shown below. 
Band A: £213.00 – 0 to 2 Ha
Band B: £219.00 – 2 to 5 Ha
Band C: £231.00 – 5 to 10 Ha

Band D: £249.00 – 10 to 15 Ha
Band E: £303.00 – 15 to 20 Ha
Band F: £363.00 – 20 to 25 Ha
All Prices are inclusive of VAT
Working on a bigger site? No problem.
RiskView Commercial is an all-in-one report covering 12 key risks. It includes the most sophisticated flood screen available, utilising height data and a manual review from an Environmental Consultant as standard. It also includes a unique online viewer. RiskView Commercial is available for sites up to 40 hectares. Alternatively, Sitecheck Combined is available for sites up to 150 hectares.
Please contact us for further details
Return to Newsfeed