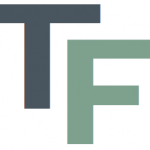 Terrafirma – Monday on Channel 5 – Sinkholes
November 24, 2017 4:18 pm
Terrafirma's Tom Backhouse will feature on Sinkholes, Monday 8pm on Channel 5
Tom Backhouse from Terrafirma reviews the Wednesbury sinkhole.
What started out as a small depression on the drive turned out to be a 3.6m wide sinkhole within 3 days.  The cause is likely to be due to historic mining in the West Midlands area.
#Sinkholes continues 8pm on @channel5_tv on Monday w/ Terrafirma CEO Tom investigating #mining #sinkholes across UK

Part 1 – #Wednesbury Sinkhole
Part 2 – #GrimesGraves & Jacqueline Close
Part 3 – #Great Wyrley #MineShaft

Get behind the scenes here: https://t.co/oXLx5GBBCZ pic.twitter.com/6t15ZGUKgJ

— Terrafirma (@TerrafirmaMS) November 24, 2017
Catch the Terrafirma team as they discuss why sinkholes occur.
Return to Newsfeed