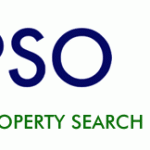 CoPSO criticises HMLR for potentially misleading conveyancers
July 2, 2018 10:25 am
Trade body calls for immediate review of all marketing and publicity materials issued by Government Department in respect of Local Land Charges centralisation project.
The Council of Property Search Organisations (CoPSO) has strongly criticised Her Majesty's Land Registry (HMLR) for potentially misleading conveyancers in the launch of its new centralised land Charges service, which will launch with Warwick Council before being rolled out across the country over the next 3 years.
The initial publicity material from the Land Registry seemed to state that conveyancing lawyers could only source an 'official' search direct from the Land Registry, and that it cost £15. CoPSO is claiming that this is misleading for several reasons.
Firstly, the term 'official' and 'personal' in the communications refer only to the LLC1, not the full search, despite the fact that the conveyancing market uses those terms to refer to the full search.
Secondly, whilst the Land Registry can supply a Certificate of Land Charges register (the LLC1) for this price, exactly the same 'official' LLC1 search is available from search agents. Thirdly, the wider information that forms the full CON29 search will still need to be procured from either a Search Agent or the Council themselves, and paid for accordingly.
James Sherwood-Rogers, Chairman of CoPSO commented 'CoPSO is a strong supporter of digitised property information. We have been a member of the External Advisory Group set up to help HMLR deliver the LLC1 centralisation since its inception over three years ago and, together with its members, has provided a considerable amount of data and support with the project.'
'It is therefore very unfortunate that HMLR have launched a campaign that doesn't use the right terminology, gives a confusing message, does not provide the proper advice, and fails to make it clear that the vast majority of conveyancers need not change how they order searches. Our members and other trade bodies are already dealing with enquiries as a result.
James added. 'CoPSO members are by far HMLR's largest customer group, because over 80% of searches are sourced through our members, who provide both personal and council CON29 searches. HMLR's key role should be providing clear and unbiased advice to conveyancers, not hard sell in direct competition to existing services. Given that their business case requires them to sell a significant volume of £15 reports, despite the information remaining free at source, it appears to be a campaign to gain market share against search agents, rather than effectively communicate the changes that are happening'.
CoPSO has asked Chief Executive and Chief Land Registrar at HMLR to withdraw the publicity and marketing materials they have issued and to consult with industry before any further communications are issued.
About The Council of Property Search Organisations (CoPSO)
The Council of Property Search Organisations (CoPSO) is the major trade association for the property search industry. Members provide a broad range of property search reports including local,
environmental, mining, chancel repair, drainage and water data and undertake over 2 million searches each year. The membership includes water companies, environmental search providers and organisations offering local searches. Today, CoPSO members produce 80% (by volume) of all private sector searches produced in the market.
www.copso.org.uk
Return to Newsfeed