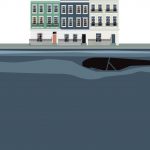 Introducing the Terrafirma CON29M Report
July 11, 2018 11:45 am
Yesterday (10th July) saw the introduction of a new mining search for residential and commercial properties. Terrafirma has become the first commercial organisation licenced by The Law Society as a producer of the official CON29M Report.
The Terrafirma CON29M report, includes all licensed Coal Authority data, a built-in loss of value insurance policy and comprehensively answers the official CON29M questions, satisfying Law Society and Lender compliance.
Furthermore each report includes a professional opinion, has £10 million Professional Indemnity insurance and costs just £39.60 inc VAT (£108.00 for commercial property).
Terrafirma CON29M Report – At A Glance
The report covers all 2018 CON29M questions and legal form, under Law Society Licence.
Clear, reliable and authoritative professional opinion.
Comprehensive terms and conditions, with liability for professional opinion passing to Terrafirma, protecting client, lender and solicitor.
Time saving design means rapid report risk screening and assessment.
Reduced need for additional reports, saving time and cost.
Better data analysis means higher pass rates, all protected by £10 million Professional Indemnity per report.
Satisfies all new Law Society CON29M (2018) guidance.
Official data licensed from the Coal Authority and updated weekly.
For further information, including a sample report, please click here or call 01509 812953.
To place an order please click here, e-mail us at orders@quantuslegal.co.uk, or fax on 01509 812814. Search requests can also be requested directly from some case managements systems – Please contact us for further details.
Return to Newsfeed