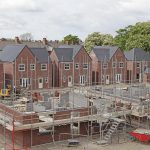 High Risk Reports…
November 8, 2018 11:24 am
So far, this year, a whopping 32% of all DevAssist reports have revealed a high risk of development.
When conducting a report, DevAssist put the risk of development into one of 6 categories on our 'risk bar'. Starting at 'negligible' going through to 'high' risk.
In the current climate with the National Planning Policy Framework creating a presumption in favour of sustainable development, the chances of there being a high risk near your clients dream home is higher than ever.
The 5 Year Housing Land Supply is another example of how the playing field has changed. If your local council cannot provide evidence that they have a 5-year supply, then the governments instruction is that applications for housing are to be approved.
If you think you are safe, think again.
For further information and/or sample reports please contact us via the contact page, or call 01509 812953
Return to Newsfeed