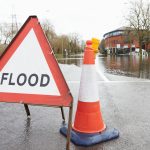 How the conveyancing process has been affected by the flooding in 2019
February 12, 2020 9:57 am
For me, this autumn and winter has felt like a never-ending rainy season. My father is a keen meteorological enthusiast and has measured the weather every day for the past 30 years. On Boxing Day (yet another rainy day), I asked him how many dry days he had recorded since September 20th. It didn't surprise me to hear that just 18 dry days had been recorded in the past 96 days leading up to Boxing Day.
England had its fifth wettest autumn since records began. This wet weather was reflected in the MET office review for this year, which stated that rainfall records set in 2000 were broken
for South Yorkshire, Nottinghamshire and Lincolnshire (Met Office, 2019).
Impacts of the heavy rainfall
How has all of this rainfall affected the UK? Following 7th November, river and surface water flooding affected widespread areas in Yorkshire, East and West Midlands, and the South East of England. Fishlake, Doncaster and Worksop were among some of the worst hit areas this year and initial estimates indicate that approximately 1000 properties were flooded.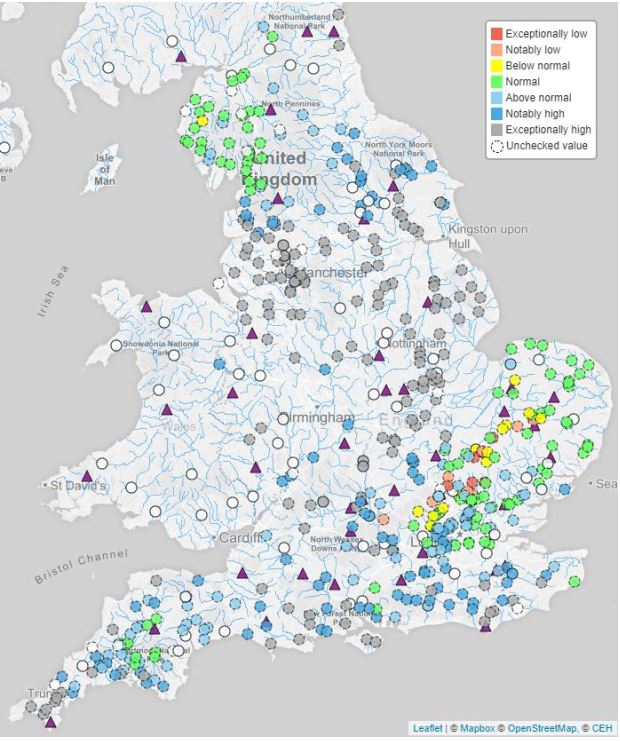 Not surprisingly, South Yorkshire was the wettest county in the UK and experienced 425mm of rainfall – more than double its average rainfall of 208mm (Met Office, 2019). This heavy rainfall resulted in the River Don reaching record levels, with subsequent floods that hit the area recorded in Sheffield on 7th November, then Doncaster on 11th November.
Six severe flood warnings (meaning there was an imminent threat to life) were in place for Kirk Bramwith, South Bramwith, Willow Bridge, Bentley and Fishlake, with many residents having to be evacuated from their homes.
Heavy rainfall continued into December and led to flooding and travel disruption across the south of the UK. This included flooding impacting the M23 near to the junction at Gatwick Airport and a major Brighton to London railway line.
How will your conveyancing process be impacted?
As part of the conveyancing process, sellers must be upfront with buyers about any historical flooding at a property. This also includes the details of past flood damage, the cost of any repairs and the subsequent impact to their insurance premiums. This information not only establishes whether your home has flooded before, but also whether it is likely to flood again.
However, homeowners are still not checking the flood risk of their homes. This was highlighted by a recent YouGov survey commissioned by Landmark, where 62% of respondents stated that they have never checked the flood risk level at their home. The survey also found that more than a third (35%) of respondents admitted that they do not have a flood plan and wouldn't know what to do if they were to experience a flood.
The increase in concern about flood risk across the UK has led to the Law Society releasing an updated version of the Flood Risk Practice Note, which was published on 31st January 2020. More and more properties are continuing to be built on floodplains, and given that these new properties built after 2009 are not covered by FloodRE, ensuring you have a high quality risk assessment is vitally important
How can Landmark help?
Our Consultancy team have extensive experience in providing pragmatic flood risk assessments. A qualified Flood Risk Consultant assesses every high-risk Landmark Flood report, rather than relying on data alone. This will enable you to give your clients clear guidance backed up with solid data.
The core Landmark Flood report, which is also included within Risk View Residential (RVR) and Risk View Commercial (RVC) products, enables the environmental consultant to manually review properties at a high risk of flooding before being sent to our clients. The report considers whether the property has flooded before, the presence of flood defences and examines river, coastal, surface, groundwater and other sources of flood risk. The data included within these reports enables us to assess how much of the property is at risk to ensure a property specific assessment.
Importantly, our Consultancy team are also on hand to support wherever a true high risk remains. The team can support your client by explaining the outcome and suggesting the best next steps, meaning a quicker resolution and a smoother transaction.
If you would like further information or advice on flooding, please contact the team at Quantus on 01509 812953.
References:
https://www.ceh.ac.uk/news-and-media/blogs/briefing-note-severity-november-2019-floods-
preliminary-analysis
http://floodlist.com/europe/united-kingdom
https://www.metoffice.gov.uk/about-us/press-office/news/weather-and-climate/2019/2019-
autumn-and-november-stats
https://www.lawsociety.org.uk/news/stories/flood-risk-practice-note-updated/
Author: Sally Redman BSc (Hons) MSc PIEMA FGS Landmark Information Group
Return to Newsfeed