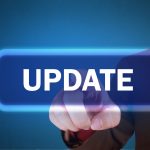 Update from Mansfield District Council
March 25, 2020 3:31 pm
Mansfield District Council have provided us with the following update regarding their CON29 and LLC1 searches:
"It has been decided to now close Mansfield District Council offices completely.
I have had discussions this morning with my team and senior officers and we have decided to continue search requests via homeworking and email however, as we cannot check any paper information that is still contained inside the building the search responses will also include the following statement:

"The search results attached have been checked and verified as far as is known. There may be older information that has not been revealed however this is highly unlikely."
Unfortunately this also means that search returns may be delayed as we wait for various officers in departments to be set up to be able to homework.
We will not be able to provide updates as to when searches can be returned only that we will try and get them back as soon as possible."
Return to Newsfeed