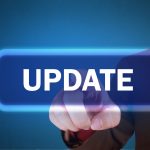 Thames Water Property Searches
March 27, 2020 3:51 pm
Thames Water have closed their property searches department during the current crisis. During this period we will not be able to obtain drainage & water searches for properties within the Thames region.
Their statement reads as follows:
"During these challenging times, we've made the decision to focus our resources on our first business priority – continuing to supply water and wastewater services , while keeping our customers and staff safe. This means that our property searches will be impacted. We've closed for now and will be pausing all current services.
"We're sorry for the inconvenience this has caused and thank you for your patience during this time."
Return to Newsfeed