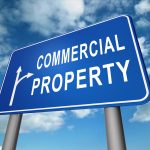 Changes to Landmark commercial searches from 18th April
March 31, 2020 12:10 pm
Landmark Information Group has announced some changes to their range of commercial searches from 18th April 2020.
The RiskView Commercial and Sitecheck Flood searches will both be decommissioned from this date.
Landmark advises that Riskview Commercial customers instead order Sitesolutions Combined.
The company are also making some changes to price of some of their commercial products:
Utilities Reports
Standard, Premium and Express packages are increasing by £25 (£30 incl. VAT) to £375, £475 and £575 (plus VAT) respectively.
Sitecheck Combined
Searches up to 15 hectares are increasing from £225 (£270 incl. VAT) to £245 (£294 incl. VAT). For searches over 15 hectares, the price will increase from £360 (£432 incl. VAT) to £385 (£462 incl. VAT).
Sitecheck Planning
Increasing from £115 (£138 incl. VAT) to £125 (£150 incl. VAT). Higher tiers (over two hectares) are also increasing by £10.
Return to Newsfeed