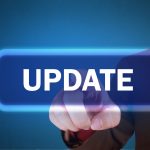 HMLR Issue Statement Warning Of Delays
April 3, 2020 2:18 pm
HM Land Registry (HMLR) has issued a statement highlighting that some of their services are likely to be disrupted.
Find a property, register create applications and register update application services are set to experience significant disruptions with discharge updates facing moderate disruption in times of remote working.
Whilst HMLR are working hard to prioritise services allowing property transactions to continue as normal, the following services will face slight delays and disruptions:
bankruptcy searches
land charges searches
local land charges searches
MapSearch
official copies of documents
official searches of the index map
official searches of part
official searches of whole
Property Alert
HMLR will extend all current cancellation dates until 1 June 2020. Until this time, warnings and cancellations will not be issued. Requests to extend a notice period or allow a further period for making objections will also be granted, if Covid-19 is causing any issues.
Return to Newsfeed