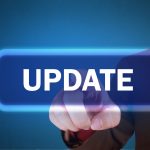 Update from Stratford-Upon-Avon Land Charges
April 14, 2020 12:45 pm
Stratford-Upon-Avon District Council has provided us with the following update regarding their CON29 and LLC1 searches:
"In adhering to government advice Stratford-on-Avon District Council have had to make a decision on which services they can viably sustain during the current Coronavirus Emergency.
As Land Charge systems do not facilitate homeworking in part or full Stratford-on-Avon District Council have temporarily suspended the acceptance of any NEW search requests (Official and Personal). We aim to try and complete all those currently committed in the system as soon as possible in order of date received (oldest to newest).
At the point we are able to resume accepting new (Official and Personal) search requests we will inform all our customers and update our website accordingly.
We will do all we can to work through our backlog."
The council had previously announced that they would be implementing new prices for these searches in April. They currently intend to review these once they reopen.
Return to Newsfeed