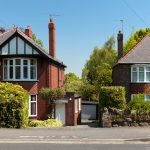 HMLR announces changes to help property transactions during the pandemic
May 4, 2020 9:00 am
HM Land Registry (HMLR) has announced that it'll accept the 'Mercury' signing approach for deeds from today (Monday 4 May).
It's also introducing some changes to their requirements to make it easier to verify identity for land transactions.
HMLR has made it clear that these changes are temporary and may be modified or withdrawn at short notice if, for example, they're considered to increase the risk to the register.
The Law Society has published an article regarding the changes. To read he guidance please click here
Return to Newsfeed