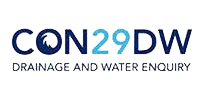 Drainage and Water
The Law Society recommends that a drainage and water search is undertaken in every purchase transaction.
What types of search are available?
Quantus offers two types of drainage and water search for residential properties: 
A 'CON29DW' is compiled by the local water company
A 'Regulated Drainage & Water Search' that we compile ourselves
Both searches contain vital information that may be required by a lender or insurer.  They help to identify: 
if a property is connected to the mains water supply

the location of public water drains

whether there are any public sewers within the boundaries of the property or in the near vicinity

if any sewers or proposed sewers are adopted
 They also indicate:
whether foul water and surface water drain from the property to a public sewer

the basis of charging for sewerage and water supply
(Quantus also offers the CommercialDW for commercial property transactions.) 
How do the searches compare?
Whilst there are many similarities in the type of information provided, there can be significant differences in report layout, pricing and turnaround times.  Click here for a handy comparison guide 
Need further information or a sample report? Call 01509 812953 or click here