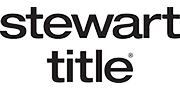 Stewart Title Limited
Working with Stewart Title Limited, Quantus can eliminate unnecessary work, expense and risk with policies that safeguard your client's interests.
The following legal indemnity policies are available:
Defective Title Insurance
The Benefits of Using Quantus and Stewart Title Limited
Flexible and Comprehensive Covers – There is a comprehensive range of policies available for freehold, commonhold and leasehold properties.
Low Cost Payments – At very competitive rates, we offer excellent value to your client.
Instant Security – You and your clients will have immediate peace of mind with the defect being covered by a policy on the payment of a one-off, single premium.
Rapid and Superior Service – Highly skilled and experienced staff will respond to your query within 24 hours.
For further information, or to register to use our online platform known as STEPS please e-mail enquiries@quantuslegal.co.uk, or call us on 0845 481 0325